Doctors & Staff
Meet the experienced and friendly doctors and staff who make All Eyes the leading provider of vision care products and services in Kealakekua.
---
Timothy E. Kale, O.D.
Dr. Kale first landed in Hawaii in 1978 where he served in the United States Air Force. Before returning to Hawaii as an Optometrist in 1989, he attended Palm Beach Junior College and Florida Atlantic University. Dr. Kale graduated from Southern College of Optometry in 1989. He has received academic recognition as an "Outstanding Young Man of America" in 1988. For both academic and extra-curricular achievements, he was recognized by "Who's Who among Students in American Universities and Colleges" for the 1988 to 1989 academic year. In 1989, Dr Kale held the position of Treasurer for the Gold Key Optometric Honor Society. He also served on the Board of Directors at Southern College of Optometry as the student representative in 1989.  In May 2014, Dr. Kale became board-certified by the American Board of Optometry.  He has joined the small percentage of the nation's optometrists as a Diplomate, demonstrating his commitment to lifetime learning and patient care.
Dr. Kale has volunteered with SVOSH which provides Optometric care and eyeglasses to impoverished individuals in emerging Countries. He currently assists the Lions Club in providing retinal screenings for individuals in our community. Dr. Kale also volunteers with the Rotary Club to provide vision screenings for local elementary school students. He is a Captain in the Kona Squadron of the Civil Air Patrol which is a volunteer organization that does tsunami warning flights and introduces youth to aviation.
In his free time, Dr. Kale can be found participating in most 5 and 10K runs on the Big Island. He also enjoys surfing, sailing, hiking and cooking gourmet meals. As a pilot, Dr. Kale will use almost any excuse to fly to another island or just go up to chase clouds.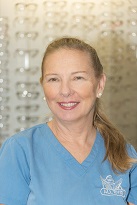 Judy is the nucleus of our practice. With her wealth of knowledge and wisdom, she has mastered each department, making her the perfect office manager. Judy graduated from Oregon State University with a Bachelor of Science degree and has since obtained credentialing as a CNMT, Certified Nuclear Medicine Technologist. This education and experience has created a strong foundation for exemplary medical care.Her empathetic disposition, coupled with her love of the community, compels her to go above and beyond for our patients.
Arcely is our Medical assistant here at All Eyes and is working towards getting certified. She is fully trained to work you up from start to finish with our state of the art medical equipment. She will educate you on every single test and what it's for  so you can understand why we do it. She is very efficient and will be sure to get all testing done quickly and pain free!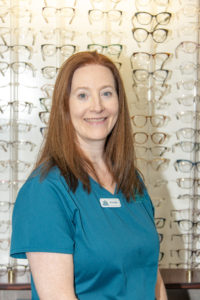 Michelle is our receptionist here at All Eyes and is a crucial member to the success of our business. She checks you in with a smile and makes sure we have all the information necessary to get you started with your exam. She also checks you out and can give you a peace of mind that she has researched your insurance to get you the most coverage possible. She goes above and beyond to make sure you are very well taken care of.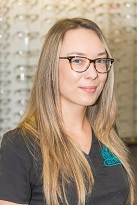 Michaela is a CCMA-AC, California Certified Medical Assistant of 5 years. As a CMA, she is trained in patient rooming and preliminary testing. At All Eyes, she serves primarily in accounting. She is your medical billing advocate. She will be happy to answer any insurance related questions. Although Michaela primarily works behind the scenes, her wide variety of experience enables her to assist in each department.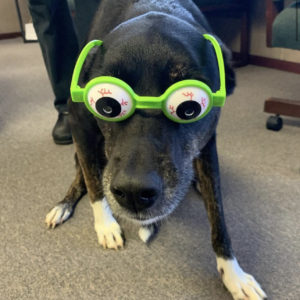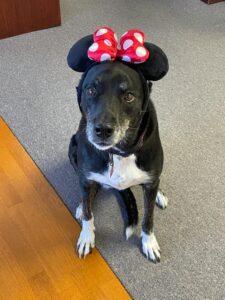 Meet Garçon – our designated office dog. She was born on a hot, summer day in the year of 2012 in Ocean View, HI. She found herself as a double pound reject before landing her forever home at All Eyes. She enjoys long walks on the beach, sailing the Kona coast, and chasing mongoose. She can also be found at Kailua pier semiweekly for her 1.2 mile swims and is a regular participant of the Volcano Rain Forest 10K Run. Garçon also freelances as an emotional support animal for patients visiting our office. She loves nothing more than treats offered to her by patients and our UPS driver alike.